Company

MEAC Electric Industry Ltd. is the leading manufacturer of electromagnetic equipments in Brazil. The company, founded in 1975 in São Paulo, manufactures products and components that transform electric energy into mechanic force.

Our mission is to satisfy the needs of our customers that we prefer to refer as partners, offering innovative high-end products and services with top quality. In the Brazilian market, we have several partners including important international groups.

Besides the national market, a big portion of our production is exported to Europe, Asia and Latin America.




We manufacture our products according to the highest quality standards, our company is certified ISO 9001 to produce electromagnetic components.

We offer a wide product range with more than 200 different products for several applications. Our main products are: actuating solenoids, holding magnets, safety brakes, coils, electromagnetic brakes and clutches, rotary solenoids, solenoid valves and special components.

Through a flexible production process, we are able to supply batches with smaller quantities.

Our specialized technical department is able to develop tailor-made products and solutions for our business partners.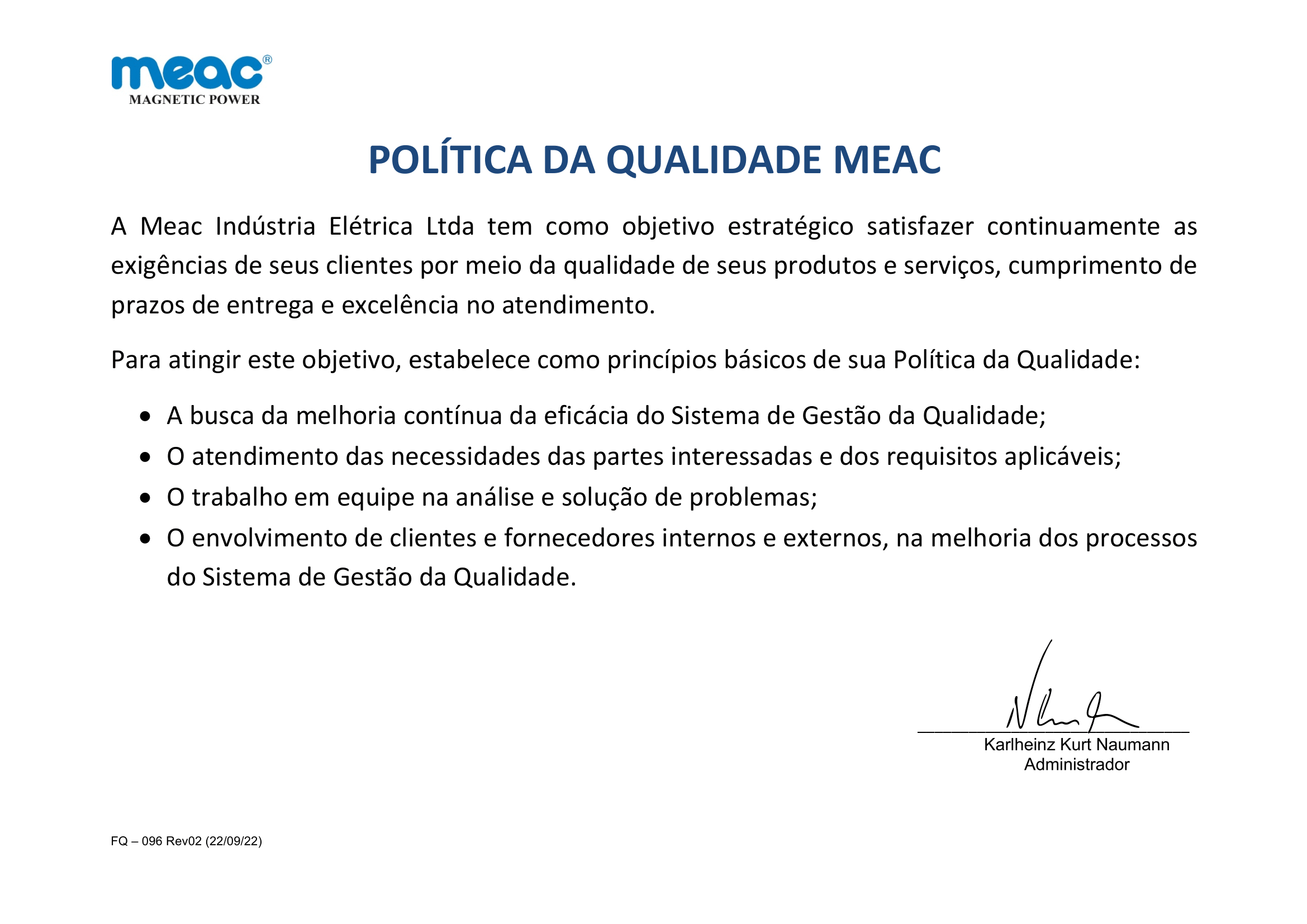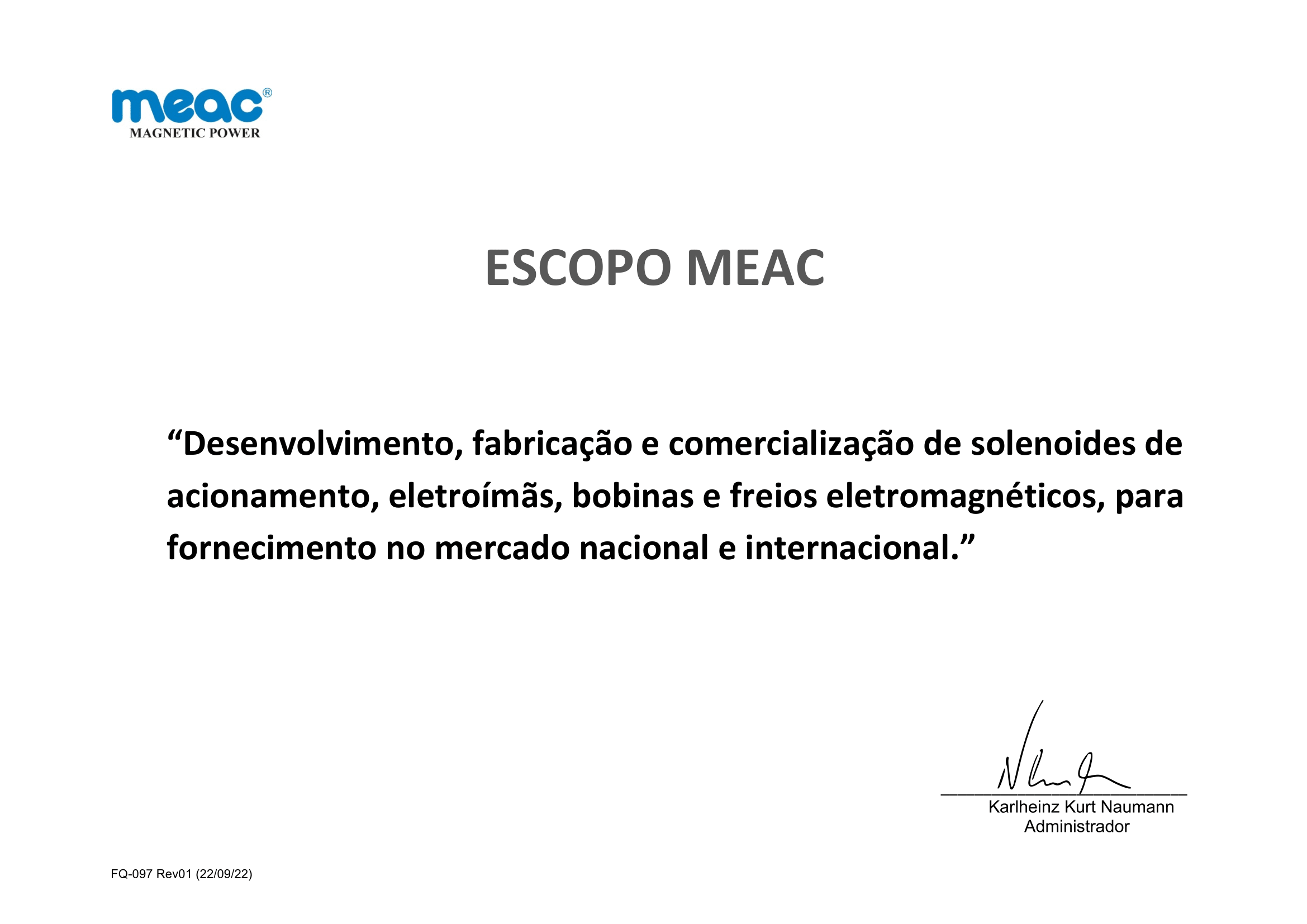 MEAC INDÚSTRIA ELÉTRICA LTDA.

Rua San José, 176 - CEP 06715-862 - Cotia - SP - Brasil

Tel.: + 55 11 5643 3799

E-mail:

vendas@meac.ind.br